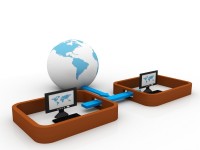 ssh-copy-id is a script that uses ssh to log into a remote machine and install your public key. I recently had to do this on a server that had ssh on a different port. Normally as you do "-p 6000″ but in this case a bit tricky

ssh-copy-id has known problems with handling non-standard ports (e.g. connecting to a different port than 22). To overcome this issue see the example below:
# ssh-copy-id -i ~/.ssh/id_dsa.pub "user@host -p 6000"
Linux training
If you need to improve your skills try my linux training guide, read more